__________________________________________________________________________

RealNova Real Estate Group "Experience Real Estate Innovation At Its Best"
How Much Is Your Property Worth?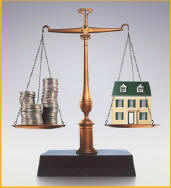 A Comparative Market Analysis (CMA) is an estimated sale price for a property given current market conditions. It will encompass sales of similar properties that have sold in your neighborhood/area within the last 6 month. It's prepared by a real estate broker or sales agent and it usually comes in the form of a report. It is not an appraisal, which is a professional estimate of your properties value. There is no fee associated for preparing a CMA. It gives you as our client an estimate of the properties current value or valuation.

An agent needs to walk through the property in question before preparing a CMA. Unless there are a lot of concerns, the entire process shouldn't take long. However, property condition does affect price. If you have specific plans to do work on the property, let us know. Also, sometimes our CMA gives a price range rather than a set price. You're more likely to see this in markets were there is variation in terms of property size, age, architectural style and condition.